November 21, 2017
TOWN WATCHING (TOT) WORKSHOP: COMMUNITY-BASED FLOOD HAZARD EVACUATION PLANNING and WACDEP Workshop – 19 to 20 September 2017, Kuala Lumpur.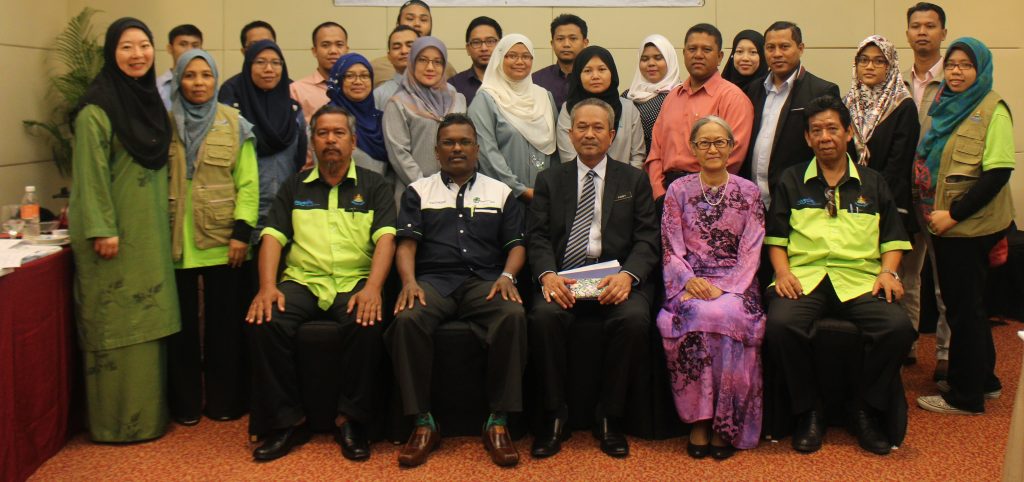 The MyWP conducted a Workshop on Town Watching Training of Trainers (ToT) Workshop: Community-based Flood Hazard Evacuation Planning on 19-20 September 2017 at the Corus Hotel, Kuala Lumpur. The workshop was co-organised by MyWP, Global Environment Centre (GEC) and Universiti Putra Malaysia (UPM). Associate Professor Dr. Zelina Zaiton Ibrahim, Vice Chair II, MyWP welcomed the 33 participants from the public and private sectors. Dato' Yusof Wazir, the Deputy Director-General of NADMA presented the keynote speech.
Disclosure of secure methods of identification of routes traveled during disasters such as flooding, and its consequences were discussed, and mapping was based on the concept of flood hazards 'township' safe passage using the sketch map as flood preparedness measures. Taman AU 2 Keramat, Kuala Lumpur was used as training site. Outcome of the workshop was to create a team of trainers who will be able to train and empower communities towards flood disaster preparedness. The workshop also shared personal safety and property safety precautions before, during and after a flood.
The first day of the workshop focused on an introduction to the training course and how to develop a safety route map by the Dr. K. Kalithasan. This was followed by "lifestraw" demonstration to drink water safely from water sources which may be contaminated. In the afternoon, all participants proceeded to Taman AU 2 Keramat, Kuala Lumpur by bus for Town-Watching exercise. En. Mohamad Halim Bin Mohamad Said, the head of the community, guided this training session. Participants were divided into 3 groups, monitored by Dr. K. Kalithasan, En. Halim and Nur Ili Alia Binti Ab Doroh. Participants were asked to identify a safe route and all hazards along the route in Taman AU 2 Keramat. After that, the safety route map was finalized and presented. The following day, Dr. Zelina Zaiton Ibrahim guided the participants on how to prepare an e-map.
In conjunction with the Town-watching Workshop, the WACDEP – National Workshop on Proposed Projects based on Gaps Analysis was held on 20 September 2017 at the same venue. Two proposed projects were selected and deliberated on out of the five proposals submitted to the Regional GWPSEA Coordinator and Project Manager. They are:
Community Empowerment for Flood Disaster Management.
Consolidating Research Findings Towards Evidence-based Decision Making for Disaster Risk Reduction.